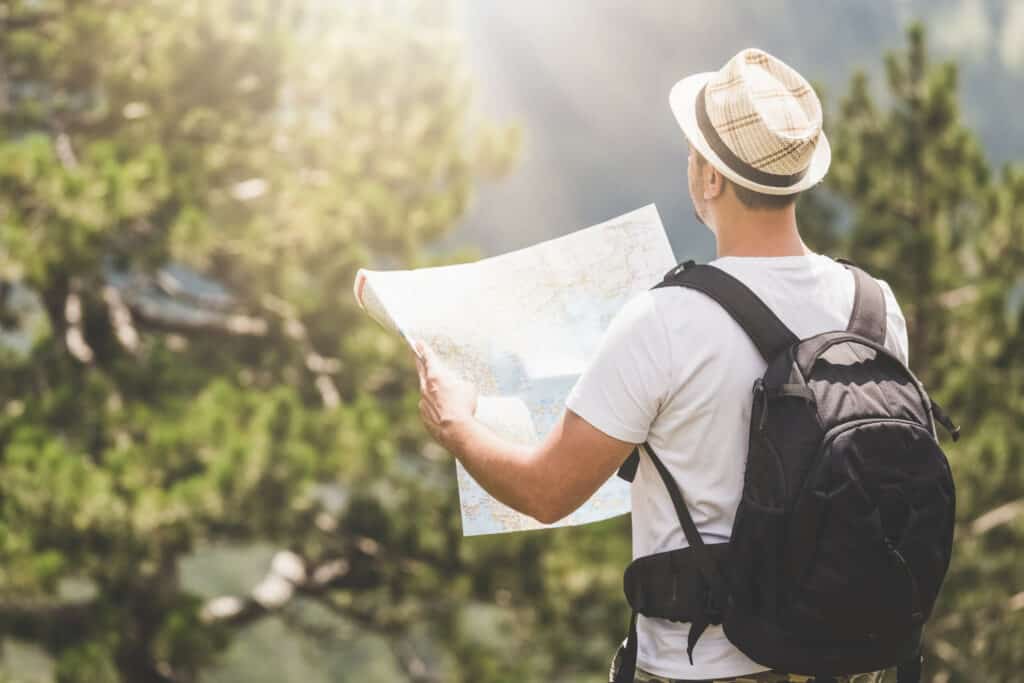 Are you ready to embark on a transformative journey toward a happier, healthier, and more fulfilling life? The expert team at Olympic Behavioral Health is here to guide you every step of the way. Our comprehensive and innovative substance abuse programs offer a personalized and compassionate approach to addiction treatment. Clients learn the tools and get the support necessary for recovery. Say goodbye to the darkness of substance abuse and embrace the bright future that awaits you at Olympic Behavioral Health.
Introduction to Substance Abuse Programs
The landscape of addiction treatment has evolved significantly in recent years. More emphasis is on providing comprehensive, evidence-based care that addresses each person's unique needs. Substance abuse programs play a vital role in helping people overcome addiction, rebuild their lives, and recover. Let's explore the factors contributing to the growing need for effective addiction treatment. The blog will also view the essential components of successful substance abuse programs.
The Growing Need for Effective Substance Abuse Programs
There is an alarming rise in substance misuse and drug and alcohol abuse in the United States. The demand for effective addiction treatment has never been greater. Every day, countless lives are impacted by the devastating consequences of addiction. This affects those struggling with substance misuse, their families, and their communities. As the prevalence of addiction continues to escalate, it's crucial to provide access to high-quality, evidence-based treatment options that address the complex nature of this chronic, relapsing disease.
The Role of Substance Abuse Programs in Recovery
Recovery from addiction requires a multifaceted approach that addresses an individual's life's physical, mental, emotional, and social aspects. Comprehensive substance abuse programs include evidence-based therapies and support services tailored to people's needs. That way all facets of their well-being are assessed. A holistic approach to addiction treatment improves treatment outcomes. It increases the likelihood of long-term recovery and enriches the lives of clients.
Embracing a Person-Centered Approach
At the heart of Olympic Behavioral Health's substance abuse programs is a commitment to reducing stigma and embracing a person-centered approach to addiction treatment. This approach acknowledges each person's inherent dignity and worth. We nurture a supportive and non-judgmental environment where healing can thrive. We place each person's needs, priorities, and objectives at the forefront of treatment planning. Our programs empower individuals to participate in their recovery and execute enduring transformation actively.
The Keys to Successful Substance Abuse Programs
Successful substance abuse programs share several key components that contribute to their effectiveness.  Participants have better outcomes, overcome substance abuse, and achieve recovery. These components include evidence-based therapies, such as cognitive-behavioral therapy (CBT), dialectical behavior therapy (DBT), and motivational interviewing. Many complementary and holistic therapies, including yoga, meditation, and art therapy add value and support mental health. Medical and psychiatric care address any co-occurring disorders. Ongoing support and recovery management services provide a smooth transition into daily activities and responsibilities. Incorporating these elements, Olympic Behavioral Health's substance abuse programs provide a foundation for recovery and personal growth.
A Leader Among Substance Abuse Programs in Florida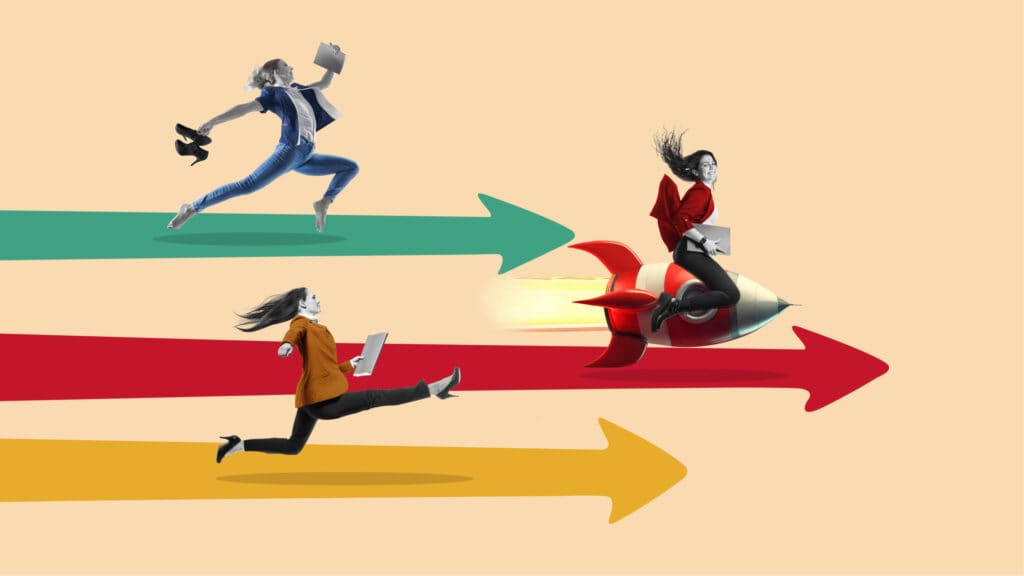 Olympic Behavioral Health has established itself as a leader in the field of substance abuse treatment. We aim to set new standards in excellence, innovation, and compassionate care. Our programs are driven by a commitment to providing the highest quality addiction treatment. We're utilizing cutting-edge therapies and employ a team of dedicated professionals who truly care about helping people achieve lasting recovery. Let's delve deeper into what sets Olympic Behavioral Health apart from other treatment centers. We will explore the advantages of our forward-thinking substance abuse programs.
Commitment to Innovation and Outcomes
At Olympic Behavioral Health, we strive to remain at the forefront of addiction treatment. By continually seeking new and innovative approaches, we enhance our programs. A commitment to excellence and innovation ensures we can provide the most effective, evidence-based therapies available. That leads to better outcomes for those we serve. We actively collaborate with leading organizations in the field of addiction treatment. This way, our programs remain current, relevant, and impactful.
A Team of Experienced and Empathetic Professionals
The success of any substance abuse treatment program depends largely on the expertise and dedication of its staff. At Olympic Behavioral Health, we have assembled a team of highly skilled and compassionate professionals. Our physicians, therapists, counselors, and support staff, are all committed to helping clients achieve positive outcomes. Our team members bring extensive experience and specialized training to their work. Each of our clients receives the personalized care and support they need to overcome their substance abuse.
The Olympic Behavioral Health Advantage
One factor that sets Olympic Behavioral Health apart from other treatment centers is our focus on maintaining the highest levels of certification and accreditation. These distinctions signify our commitment to upholding rigorous patient care, safety, and quality standards.
The Importance of Certifications and Accreditations
Certifications and accreditations testify to a treatment center's dedication to providing the highest quality care. They indicate excellence, demonstrating that a facility meets or exceeds established industry standards.
The Joint Commission Accreditation
Olympic Behavioral Health is proud to hold the Gold Seal accreditation from The Joint Commission. This independent, not-for-profit organization accredits and certifies thousands of healthcare organizations across the United States. This prestigious accreditation signifies that Olympic Behavioral Health meets the rigorous standards set by The Joint Commission. They evaluate many program parts, like patient safety, treatment efficacy, and staff competency.
Forward Thinking Substance Abuse Programs
In addition to our core treatment modalities, Olympic Behavioral Health offers a range of innovative, forward-thinking programs designed to complement and enhance traditional addiction treatment.
Using EMDR in Substance Abuse Programs
Eye Movement Desensitization and Reprocessing (EMDR) is a powerful therapy that has been proven to help clients. They learn how to process and heal from traumatic experiences, which can often play a significant role in addiction. We incorporate EMDR into our substance abuse programs. It helps to address the underlying issues that may contribute to addiction and promotes resilience in recovery.
Effects of Neurofeedback in Substance Abuse Programs
Neurofeedback is a non-invasive, cutting-edge therapy that uses real-time monitoring of brain activity. Clients learn how to regulate their emotions and responses to stress better. This innovative treatment has shown promising results. People with a substance abuse disorder develop healthier coping mechanisms and reduce their risk of relapse.
Anxiety, PTSD, Anger Management Programs
Recognizing the often-complex interplay between addiction and mental health, Olympic Behavioral Health offers specialized mental health treatment programs to address anxiety, post-traumatic stress disorder (PTSD), and anger management issues. These targeted interventions help individuals develop the skills to manage these challenges effectively, fostering a stronger foundation for lasting recovery.
Substance Abuse Programs at Olympic Behavioral Health
Olympic Behavioral Health offers a comprehensive range of substance abuse programs designed to meet the diverse needs of those seeking recovery. Each program is tailored to address the unique challenges and goals of the individuals we serve, ensuring they receive the support and guidance necessary for lasting change. From intensive, structured care to more flexible outpatient options, our programs provide the tools and resources to overcome addiction and build a healthier, more fulfilling life.
PHP – Partial Hospitalization Program
For those requiring a higher level of care and support, our Partial Hospitalization Program (PHP) offers an intensive, structured experience that combines the benefits of inpatient treatment with the flexibility of outpatient care.
The Intensive, Structured Experience
The PHP at Olympic Behavioral Health is designed to provide individuals with the structure and support they need to make significant progress in their recovery journey. This program includes a full day of therapy sessions, educational workshops, and group meetings, all aimed at helping individuals develop the skills and insights necessary to overcome addiction and maintain lasting sobriety.
The Benefits of PHP
The Partial Hospitalization Program is particularly beneficial for those who have completed inpatient treatment or who require a higher level of care than traditional outpatient services can provide. PHP allows individuals to receive intensive support while still maintaining their daily routines and responsibilities, making it an ideal option for those seeking a balanced approach to recovery.
IOP – Intensive Outpatient Program
For individuals needing ongoing support but with greater flexibility, the Intensive Outpatient Program (IOP) at Olympic Behavioral Health provides a comprehensive, evidence-based approach to recovery.
Flexible Treatment with Proven Effectiveness
The IOP at Olympic Behavioral Health offers a flexible treatment option that allows individuals to maintain their daily commitments while still receiving the support and guidance necessary for lasting recovery. Participants in the IOP in Boynton Beach, Florida attend regular therapy sessions, group meetings, and educational workshops, all designed to provide a solid foundation for continued sobriety.
The Power of IOP in Substance Abuse Programs
Intensive Outpatient Programs have been proven to be highly effective in helping individuals achieve lasting recovery. By providing a structured, supportive environment using positive reinforcement as a motivator clients build upon progress made during inpatient treatment. PHP and IOPs offer a powerful resource for those seeking to maintain sobriety and continue their journey toward wellness.
MAT – Medication-Assisted Treatment
Olympic Behavioral Health's Medication-Assisted Treatment (MAT) program combines the use of medication and therapy to maximize the impact of addiction treatment and support lasting recovery.
Integrating Medication and Therapy for Maximum Impact
The MAT program at Olympic Behavioral Health incorporates FDA-approved medications, such as buprenorphine and naltrexone, with evidence-based therapy approaches to provide a comprehensive treatment plan. This integrated approach has been proven to increase the chances of long-term success in recovery by reducing cravings, managing withdrawal symptoms, and addressing the underlying causes of addiction.
How MAT Transforms Lives
Medication-Assisted Treatment has been shown to significantly improve the lives of those struggling with addiction. By combining medication with therapy, MAT can help individuals achieve lasting recovery and improve their overall quality of life, allowing them to rebuild relationships, regain stability, and create a healthier, more fulfilling future.
OP – Outpatient Program
The Outpatient Program (OP) at Olympic Behavioral Health serves as a crucial step towards lasting recovery, providing ongoing support and resources for those transitioning from more intensive treatment programs.
A Crucial Step Towards Lasting Recovery
The OP at Olympic Behavioral Health is designed to help individuals continue to build upon the progress made during inpatient treatment, PHP, or IOP. By providing ongoing therapy, support groups, and educational workshops, our Outpatient Program helps to reinforce the skills and strategies necessary for maintaining sobriety and achieving lasting wellness.
The Role of OP in Sustained Wellness
The Outpatient Program plays a vital role in sustained recovery by offering a supportive, structured environment where individuals can continue growing and learning. As participants gradually reintegrate into their daily lives, the OP provides a safety net that helps them navigate challenges, stay accountable, and maintain their commitment to sobriety. Ultimately, the OP at Olympic Behavioral Health ensures that individuals have the ongoing support they need to thrive in recovery and embrace a healthier, more fulfilling future.
These Substance Abuse Programs Stand Out
At Olympic Behavioral Health, we pride ourselves on offering exceptional care, support, and resources to those seeking recovery from substance abuse. Our comprehensive approach and commitment to innovation set us apart from other treatment centers, ensuring that every person who walks through our doors is met with a customized, holistic path to lasting wellness.
Personalized Substance Abuse Programs Plan
Recognizing that each person's journey to recovery is unique, we develop tailored treatment plans that address our clients' specific needs, strengths, and challenges. By conducting thorough assessments and incorporating a wide range of evidence-based therapies, our team creates customized plans that effectively target the root causes of addiction while empowering clients to build a solid foundation for lasting recovery.
Holistic and Evidence-Based Approaches
Olympic Behavioral Health combines traditional, evidence-based therapies with holistic approaches to address the whole person—mind, body, and spirit. We understand that achieving lasting sobriety involves more than just addressing the symptoms of addiction. Our comprehensive approach includes therapies such as cognitive-behavioral therapy (CBT), dialectical behavior therapy (DBT), motivational interviewing, and holistic modalities like yoga, mindfulness, and nutrition counseling, to promote overall well-being and lasting change.
Outcome-Focused Technologies and Treatments
Our commitment to innovation means continuously exploring and integrating the latest advancements in addiction treatment. Clients at Olympic Behavioral Health benefit from cutting-edge technologies and treatments such as EMDR, neurofeedback therapy, and specialized programs for anxiety, PTSD, and anger management. By staying at the forefront of the field, we ensure our clients receive the most effective and progressive care.
Relapse Prevention and Alumni Programs
At Olympic Behavioral Health, we understand that recovery is a lifelong journey. We offer comprehensive relapse prevention planning and a robust alumni program to support our clients in maintaining sobriety and achieving long-term success. Our relapse prevention plans are designed to help clients identify potential triggers, develop coping strategies, and establish a strong support network. Our alumni program provides ongoing connections, support, and resources to help graduates maintain their progress and stay connected to the recovery community.
The Recovery Capital Index
The Recovery Capital Index is a groundbreaking tool utilized at Olympic Behavioral Health to assess and monitor clients' progress throughout their recovery journey. This innovative approach evaluates various aspects of a person's life, such as social support, physical health, and personal growth, to determine the strength of their recovery foundation. By regularly assessing recovery capital, our team can identify areas of improvement, adjust treatment plans as needed, and ensure that our clients are well-equipped to sustain lasting recovery.
The tool is a "scientifically validated survey instrument that provides a multidimensional measure of wellbeing. The RCI effectively measures change regardless of treatment modality or intervention at individual and population levels. Care can be personalized, while individuals see success reinforce."
Evaluate Our Substance Abuse Programs in Florida
Choosing to seek help for substance abuse is a courageous decision that can transform your life or the life of a loved one. At Olympic Behavioral Health, we're here to support you every step of the way. From the moment you reach out to our team, we're committed to helping you navigate the process and embark on a journey to wellness and achievement.
Reach Out and Connect with Our Team
Our understanding and dedicated team is available to answer your questions. They'll address your concerns, and guide you toward the most appropriate treatment program for your unique needs. Don't hesitate to contact us to learn more about our offerings, our team, and how we can help you or your loved one reclaim a fulfilling life free from addiction.
Assessing Your Need for Substance Abuse Programs
At Olympic Behavioral Health, we believe in treating each client as a whole person with unique needs, strengths, and goals. Our initial assessment process helps us understand your specific circumstances, allowing us to create a customized treatment plan that effectively addresses the root causes of addiction and sets you on the path to success. Start your assessment with this form.
Verifying Insurance for Substance Abuse Programs
We understand that the financial aspects of addiction treatment can be a concern for many clients and their families. Our team will work closely with you to verify your insurance coverage and help you navigate the process to ensure you have access to the care you need.
Source Other Payment Options
If your insurance coverage is insufficient or you lack insurance, we can assist you in exploring alternative payment options. Our goal is to make treatment accessible and affordable so that you can focus on your recovery.
Invest in Recovery at Florida Substance Abuse Programs
The decision to invest in addiction treatment is an investment in your future. Dedicating time, effort, and resources to recovery creates a foundation for a healthier, happier, and more fulfilling life.
Get Help from Substance Abuse Programs in Florida
At Olympic Behavioral Health, we're honored to be a part of your journey toward wellness and achievement. Our comprehensive substance abuse programs, dedicated team, and unwavering commitment to excellence make us the ideal partner in your fight against addiction.
How to Begin Substance Abuse Programs in Florida
Are you ready to take the first step towards a brighter future? Don't let addiction keep you or your loved one from achieving greatness. It's time to reclaim your life and embark on a journey to wellness and success. Olympic Behavioral Health is here to support you with compassionate care, tailored treatment plans, and cutting-edge therapies that empower you to overcome addiction and thrive.
Don't wait another day to take control of your life or help your loved one find the path to recovery. Contact Olympic Behavioral Health today at (833) 826-9533) to verify insurance, discuss payment options, and begin the admissions process. Together, we'll create a brighter, healthier future where you can achieve greatness and live the life you deserve. Call now and discover the ultimate path to recovery with substance abuse programs at Olympic Behavioral Health.
What if Olympic Behavioral Health has Florida's Best Substance Abuse Programs?
Learn more about Olympic Behavioral Health's certifications and Gold Seal accreditations.
We believe in person-centered care and work to reduce the stigma of addiction treatment. Our goal is to remove the power from words like 'addict' and 'go to rehab.'