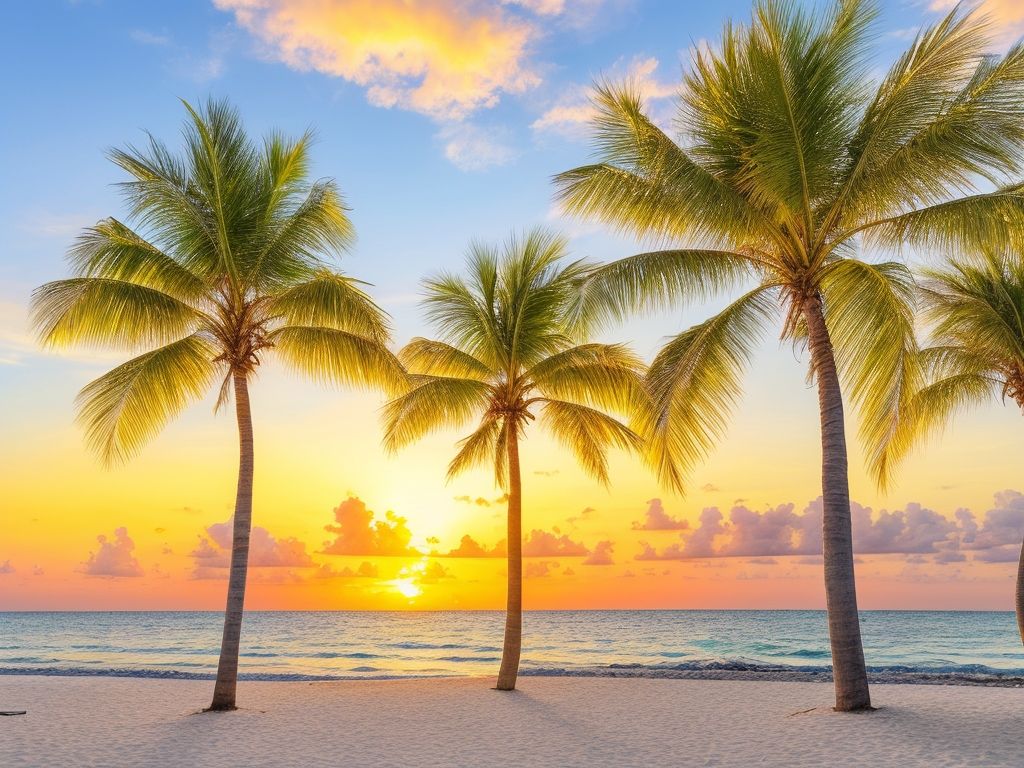 Sober living drug rehabilitation centers play a role in aiding people on their journey to recovery from drug abuse. These centers provide a safe and supportive environment where people can receive professional assistance, tools, and resources to help them maintain sobriety. West Palm Beach, FL, offers several sober living drug rehabilitation centers for those seeking help and support. Here are four things to look for in a sober living facility and program. When choosing a center, consider factors such as accreditation and licensing, treatment approaches and programs, facilities and amenities, insurance coverage, and financial considerations. By utilizing these methods and considerations, people can find the right sober living drug rehabilitation center in West Palm Beach to aid them on their path to recovery.
Choose a Sober Living Drug Rehabilitation Center
Are you wondering why you should choose a sober living drug rehabilitation center? The benefits are numerous. In addition to professional assistance, you'll have access to a supportive and structured environment ideal for your recovery journey. Moreover, these centers offer continued care and relapse prevention, crucial components of addiction recovery. Consider sober living centers in West Palm Beach, FL if you're serious about overcoming addiction.
Seeking treatment for drug addiction involves recognizing the importance of professional help. Professionals bring expertise and medical support, offering customized care that targets the underlying causes of addiction and addresses mental health disorders. They also provide ongoing monitoring and support to maintain sobriety and prevent relapse. Professional assistance in drug rehabilitation centers significantly improves the chances of long-term recovery and overall well-being.
When selecting a drug rehabilitation center, it's crucial to consider key factors such as 24/7 supervision, individualized treatment plans, group therapy and peer support, structured daily routine, emotional and mental health support, and aftercare planning. These elements create a supportive and structured environment that increases the chances of successful recovery.
Continued care and relapse prevention are vital in the recovery journey of people in sober living drug rehabilitation centers. This includes ongoing support, implementing relapse prevention strategies, education, skill-building, monitoring, and fostering a supportive community. Choosing a facility with comprehensive and individualized programs ensures people receive the necessary tools and support for long-term recovery.
Four Ways to Compare Sober Living Drug Rehabilitation Centers
If you need to compare sober living drug rehabilitation centers, four key elements should be considered:
Treatment approach and programs:  Take the time to understand the treatment approach and programs offered. Look for a facility that offers evidence-based therapy, such as cognitive behavioral therapy (CBT), EMDR, neurofeedback therapy, and multiple levels of care, including IOP, PHP, MAT, outpatient, and alumni follow-up programs.
Facilities and amenities: Finding a facility that offers the amenities and resources needed for successful recovery is important. Look for medical supervision, on-site addiction counseling, access to holistic-based therapy, comfortable accommodations, recreational spaces, and nutritious meals.
Insurance coverage and financing: Cost is an important factor to consider when choosing a treatment center. Make sure you research the cost of each program and if your insurance covers all or part of the treatment costs. In some cases, financing options may be available to help cover treatment costs.
Licensing and accreditations: When researching treatment centers, look for licensing and accreditations from a state or national body. This will guarantee that the facility meets certain standards of quality care and safety.
Trust in Olympic Behavioral Health Sober Living
Olympic Behavioral Health is a reputable outpatient alcohol treatment provider in West Palm Beach, Florida. Comprehensive programs include intensive outpatient programs, partial hospitalization programs, medication-assisted treatment, and services in our sober living homes. Our addiction treatment specialists are committed to helping our clients overcome alcohol use disorders and establish a foundation for long-term recovery.
Our addiction treatment centers and modern sober homes in Florida utilize evidence-based treatments. We stay current with the latest effective therapies in addiction treatment to ensure positive outcomes. We take pride in the unique holistic and alternative therapies we offer to support the mind, body, and spirit. Our partner, CAMP SoBe Well, is a recognized leader in holistic addiction treatment therapy and provides additional support to our clients.
Getting Treatment Right the First Time
Relapse is common among people with alcohol use disorders, with up to 80% of people relapsing, mainly because they leave treatment early. Research has shown that the longer a person stays in rehab, the less likely they are to relapse and the more likely they are to remain in recovery. It's crucial to remember that while taking things one day at a time, staying in treatment for longer can significantly reduce the chances of relapse. Although inpatient rehab can be expensive, outpatient alcohol treatment is cost-effective and enables you to stay in treatment for as long as necessary. At Olympic Behavioral Health, many clients stay in our programs for a year or more, and their outcomes are better than those of most similar programs.
Recovery from alcohol use disorders varies from person to person. To ensure we provide the best treatment, we begin with a comprehensive assessment to determine your medical and psychological needs and recovery goals. This survey aids in developing a tailored treatment plan that meets your needs and objectives.
To connect with an Olympic Behavioral Health admissions specialist, call (833) 826-9533. They will assist you with your assessment, verify insurance details, and coordinate your arrival and entry into the program.
Olympic Behavioral Health facilities are located in West Palm Beach, Lake Worth, and Lantana, Florida, about three miles from the ocean. Our outpatient alcohol treatment programs and staff offer our clients a renewed sense of hope. Our outpatient treatment allows clients with alcohol use disorders to heal while managing their work, school, and home responsibilities. When clients are not in treatment or fulfilling their commitments, our location provides opportunities to experience community benefits while practicing what they learn in everyday situations. Inpatient rehab often limits people's access to the public, preventing them from enjoying these options.
Why is Olympic Behavioral Health Good for Sober Living Drug Rehab?
We can assist if you or a loved one is struggling with drug addiction and co-occurring mental health issues. Olympic Behavioral Health's flexible outpatient programs and sober homes can help you rebuild your life and recover.
We understand the importance of family involvement in treatment programs. Unlike residential programs that often exclude family from contact for weeks or months, we encourage parents, siblings, spouses, and important people in your community to get involved. Our family therapy sessions can help those who love you learn more about the disease of alcohol addiction and discover how to support their loved ones in the best possible way.
Olympic Behavioral Health has a strong clinical program offering medical interventions during outpatient alcohol treatment. Our sober homes provide support through medication-assisted treatments for those who need it.  Our newly renovated apartments in the sober homes are located close to the beach and offer services that make a living as close to home as possible. These are great for clients who will benefit from added support.
Insurance Coverage and Out-of-Pocket Costs
We differentiate ourselves by being open and transparent about insurance coverage with our admissions specialists. We collaborate to determine whether you are in-network or out-of-network, and we provide precise estimates of out-of-pocket costs. Olympic Behavioral Health accepts insurance policies, including Aetna, Beacon, BlueCross BlueShield, Cigna, GEHA, Humana, MultiPlan, and more.
If you are concerned about the costs of outpatient alcohol treatment, don't let that discourage you from seeking assistance. Olympic Behavioral Health offers compassionate care, a robust clinical program, and a supportive atmosphere. We will verify your insurance coverage, making it easier for you to receive treatment without delay.
Considerations when Choosing Sober Living Drug Rehabilitation Centers
When finding the right sober living drug rehabilitation center in West Palm Beach, FL, there are a few key considerations to remember. From accreditation and licensing to treatment approaches and programs offered, facilities and amenities, insurance coverage, and financial considerations, this section will provide valuable insights into what to look for when choosing a rehab center. So buckle up and get ready to navigate the ever-important decision-making process to ensure a successful recovery journey.
Key takeaways:
Choosing a sober living drug rehabilitation center provides professional assistance in overcoming addiction. Professional guidance is crucial in ensuring a successful recovery. Sober living drug rehabilitation centers offer a supportive and structured environment, providing people with the necessary tools and resources for their recovery journey.
Continued care and relapse prevention are key to sober living drug rehabilitation centers.
They focus on long-term recovery and provide ongoing support to avoid relapse.
Treatment Approaches and Programs Offered
Consider the treatment approaches and programs when selecting a sober living drug rehabilitation center.
Individual therapy: Engaging in one-on-one sessions with a therapist can effectively address underlying issues and foster developing coping skills for maintaining sobriety.
Group therapy: Participating in group sessions provides valuable support and a sense of community with peers experiencing similar challenges.
Family therapy: Involving family members in therapy sessions can aid in repairing relationships and establishing a strong support system for the recovery journey.
12-step programs: Many centers integrate the principles of Alcoholics Anonymous (AA) or Narcotics Anonymous (NA) to guide people throughout recovery.
Holistic approaches: Some centers offer additional therapies such as yoga, meditation, art therapy, or equine therapy to enhance overall well-being and contribute to the healing process.
Dual diagnosis treatment: If there are co-occurring mental health disorders, finding a center that adequately addresses addiction and mental health needs is imperative.
Continuing care planning: Transitioning back into everyday life can be demanding, so patients need a solid relapse prevention plan. This plan may include outpatient therapy, support groups, or arrangements for sober living.
When considering the treatment approaches and programs, finding a center that aligns with your specific needs and goals is essential. Some centers may specialize in particular treatment modalities or cater to specific populations, making research and asking questions essential. Remember, recovery is a personal journey, and finding a program that resonates with you can significantly increase the likelihood of success.
Facilities and Amenities
When selecting a sober living drug rehabilitation center, it is essential to consider the facilities and amenities available to ensure a comfortable and conducive environment for recovery.
Comfortable accommodations: Look for facilities that provide comfortable living spaces, including well-maintained bedrooms, common areas, and recreational spaces.
Secure and serene environment: Choose a center that offers a secure and peaceful setting. This may include a gated entrance, surveillance systems, and a calm and tranquil atmosphere.
Nutritious meals: A healthy diet plays a vital role in recovery. Find a sober living drug rehab that offers nutritious and balanced meals tailored to meet the specific dietary needs of people in recovery.
Recreational activities: Recreational activities can promote physical and mental well-being during recovery. Look for facilities that provide access to an outdoor space for leisure activities and are near various indoor and outdoor recreational facilities.
Therapeutic spaces: Rehabilitation centers should have designated spaces for therapy sessions, counseling, and group support meetings. These spaces should be comfortable and conducive to healing and personal growth.
Staff availability: It is essential to have staff available to ensure constant support and supervision for residents. A well-trained and compassionate staff can aid in the recovery process and assist whenever needed.
Additional services: Some centers may offer amenities like meditation rooms, common spaces for gathering, or holistic therapy options like yoga or acupuncture. These additional services can enhance the recovery experience.
Choosing a sober living drug rehabilitation center with suitable facilities and amenities can significantly contribute to the effectiveness of the recovery process. People can focus on their sobriety and overall wellness by providing a comfortable, secure, and supportive environment.
Insurance Coverage and Financial Considerations
When looking into sober living drug rehabilitation centers, it's important to consider insurance coverage and financial factors. Here are some things to keep in mind:
Insurance Coverage: Determine if the sober living facility accepts your insurance plan. Contact your insurance provider for coverage options for West Palm Beach, FL, drug rehabilitation centers. Choosing an in-network facility with your insurance provider is highly recommended to minimize out-of-pocket expenses.
Out-of-Pocket Costs: Aside from insurance coverage, it's important to understand the possible out-of-pocket costs associated with the rehabilitation program. Some facilities may require a co-payment or additional fees for certain services or amenities. Discuss these financial aspects with the center to completely understand the costs involved.
Financial Assistance: If you don't have insurance or your coverage is limited, ask about financial assistance programs offered by the facility. Some centers may offer sliding scale fees based on income or provide scholarships or grants for those in need.
Payment Options: Discuss the available payment options with the rehabilitation center. They may offer flexibility in payment plans or accept various forms of payment. That may include credit cards or financing options to accommodate your financial situation.
Consider insurance coverage and financial factors. It helps to find a drug rehabilitation center for sober living that matches your financial capabilities and supports your recovery.
Accreditation and Licensing
When choosing a sober living drug rehabilitation center, it is essential to consider the accreditation and licensing of the facility. This ensures the center meets the necessary standards and regulations for quality care and treatment.
Accreditation: Sober living drug rehabilitation centers have accreditation from the Commission on Accreditation of Rehabilitation Facilities or the Joint Commission. Accreditation indicates that the facility has undergone a thorough evaluation process to ensure it meets specific quality standards.
Licensing: Verify that the center holds the required licenses from the state regulatory bodies. These licenses show the facility has met the minimum requirements for operating a drug rehabilitation center.
Compliance with Regulations: The center should adhere to all relevant regulations and guidelines set by governing bodies like SAMHSA. Compliance demonstrates the center's commitment to providing evidence-based practices and maintaining a safe and effective treatment environment.
Qualified Staff: Research the qualifications and credentials of the staff members working at the facility. Check if they are licensed and experienced in providing addiction treatment services. The expertise and competence of the staff play a critical role in ensuring the quality of care provided. Patients have improved outcomes when they build strong relationships with their care team.
Selecting a sober living drug rehabilitation center with proper accreditation and licensing guarantees that you or your loved one will receive treatment from a trusted and reliable facility, increasing the likelihood of successful recovery from drug addiction.